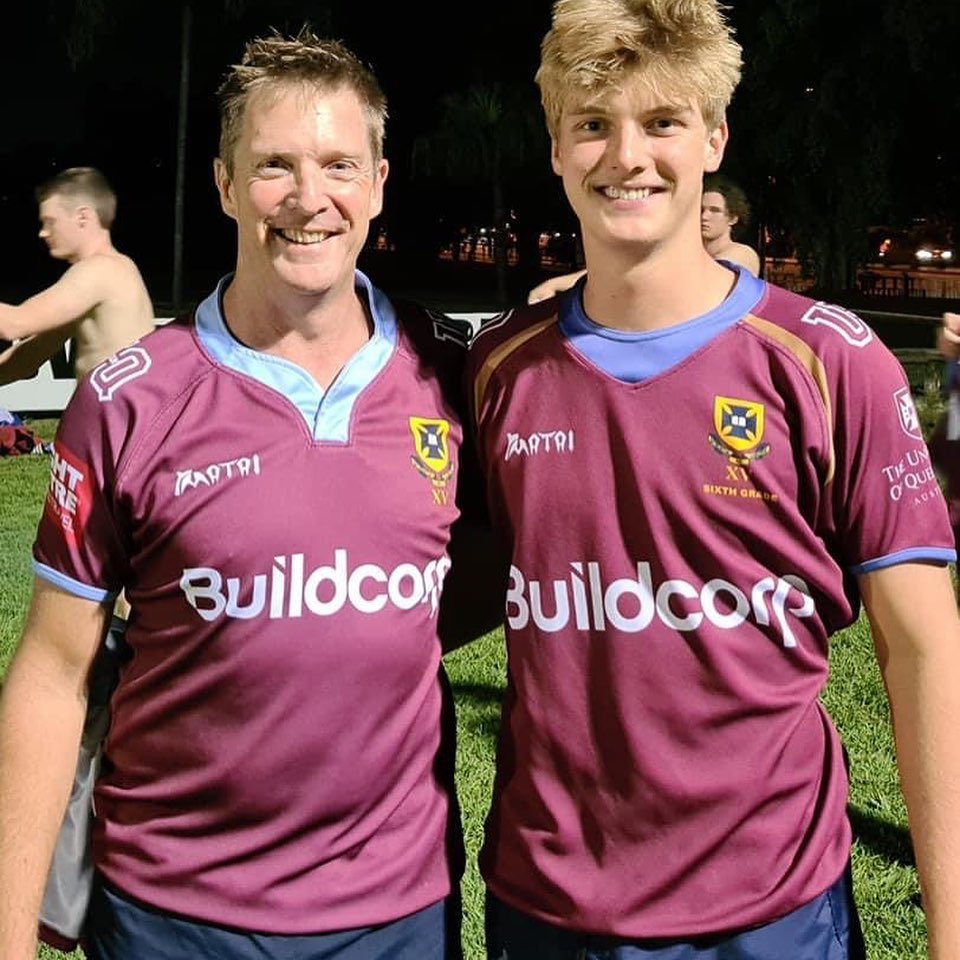 The stars aligned last Friday night at Chipsy Wood Oval for Ian and Xavier Grambower.

This formidable father / son second row combination took to the field in what was a very significant occasion for the Red Heavies pair.  

Ian made his grade rugby debut for the Red Heavies at the ripe-old age of 47 in 2019 – surely the oldest debutant for the Club and possibly in grade rugby history.  An avid rugby fan and current committee member at the Red Heavies and previous at Taylor Bridge, Ian has always loved the game and encouraged his son Xavier to play from an early age.

Xavier first started playing rugby at 6 years of age and joined Taylor Bridge Junior Rugby Club (now UQ Junior Bullsharks) from U9's. Xavier, also a second rower, went on to play in the first ever UQ U13 Junior Heavies team, where he was captain and was coached by Harry Curtain – then Red Heavies Club Captain.

Now 16, Xavier saw the opportunity (with a bit of assistance from sixth grade manager Will Signanto, Coach Todd Clements and all the players) to play with his dad, which is something that Ian had always thought would be a great thing to do.    
Then, last Friday night, 23rd April, in 6th Grade against Souths in the second half – Xavier was subbed on, and the dream became reality.They packed into a scrum arm around arm, and Ian lifted his son to the heavens in a line-out.
The last words heard as the pair left the field were 'Can I play for 5th Grade tomorrow dad?'