The next generation of Women's talent will converge on Sydney this weekend, with the Queensland Youth Women's XV taking on the NSW Youth Women's XV at Eric Tweedale Oval on Saturday, 9 April.
The Queensland side, coached by former Italian International Kris Burton, features players from both club competitions and school competitions.
Queensland Reds Super W wider squad member Chloe Cocks has been named as captain of the side, while Bond University's Jaida Faleono will serve as vice-captain.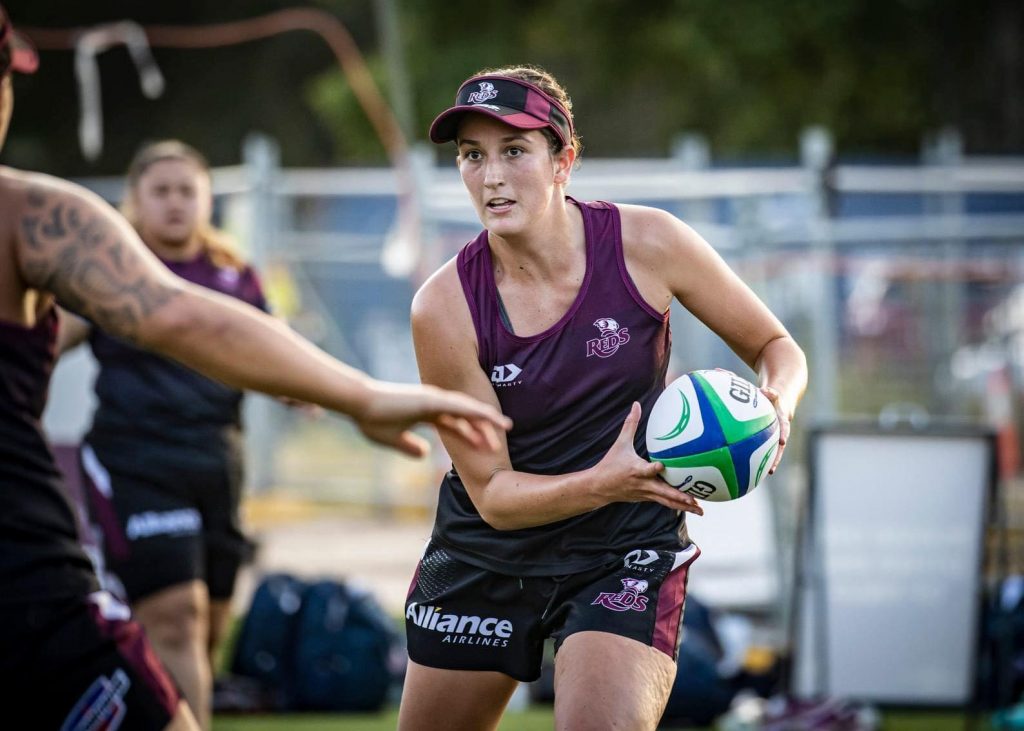 "This weekend provides an exciting opportunity for these players," said Burton.
"The squad has been working hard with many players traveling into Brisbane from regional areas to train over the past few months to prepare for these matches.
"This youth program provides an opportunity for the next generation of players to impress, and potentially put their hands up for future selection in the Reds Super W squad.
"We have an exciting young group with many players having played representive Sevens, Women's club Rugby and Queensland Country Orchids.
"After a long pre-season, we're looking forward to finally taking the field this weekend. NSW will be tough challenge given they already have one match under their belt, but we're ready for the challenge and excited to adding a new chapter to the rivalry between Queensland and NSW."
The match between the two sides kicks off at 12:45pm AEST at Sydney's Eric Tweedale Oval, preceding the Super W clash between the Queensland Reds and NSW Waratahs at 2:20pm.
Queensland Youth Women's XV to face NSW:
Tamika Smith – Bond University
Eva Johnston – Nambour Toads
Leonia Tauelangi – Sunnybank Dragons
Bridget Carter- Nambour Toads
Nena Williamson – Redlands
Kali Ainsworth- Bond University
Tomairangi Strickland – University of Queensland
Jaida Faleono (vc) – Bond University
Greta Gowen – University of Queensland
Chloe Cocks (c) – University of Queensland
Mercedez Taulelei-Siala – Marist Ryze
Alekermay Tuaana – Souths
Koolee Harbour – University of Queensland
Allie Salter – Nambour Toads
Emma Stockwell – Wests
Reserves 16. Dominika Baleinagasau – Browns Plains Mets 17. Allana Sikimeti – Wests 18. Ana Drotini – Bond University 19. Athena Vili – Mabel Park SHS 20. Charlize Ratu – Coomera Crushers 21. Diantae Savage – Bond University 22. Michelle Mildon – Redlands 23. Georgia Flood – Nambour Toads
Staff Head Coach – Kristopher Burton Assistant Coach – Alisi Wilson Assistant Coach – Patrick O'Halloran Manager – Joanne Staples S & C – Jodie Tully Physio – Shannon Gill