UQRFC Players playing for Brisbane Irish.
---
UQ Rugby Football Club has a rich history with women's rugby dating back to the club's inaugural women's team established in 1994.
This season has been no exception for UQRFC as it has seen a record number of registrations with over 40 players currently registered for the women's side.
These numbers have resulted in the Club's move to join forces with Brisbane Irish Rugby Football Club.
Located in Everton Park, Brisbane Irish compete in the Queensland Suburban Rugby Union competition.
The partnership between the two clubs will include sharing players to provide a pathway for the women of both clubs to get greater game time and continue to develop their skills.
UQRFC women's team coach and past UQRFC premiership winning player, Kate Turner said that they wanted to ensure everyone gets the opportunity to play.
"We had a massive level of interest wanting to play for UQ this year so we wanted to be able to provide an opportunity for all those players," she said.
"We decided to join forces with Brisbane Irish to be able to provide a pathway for both team's players to continue to learn and develop.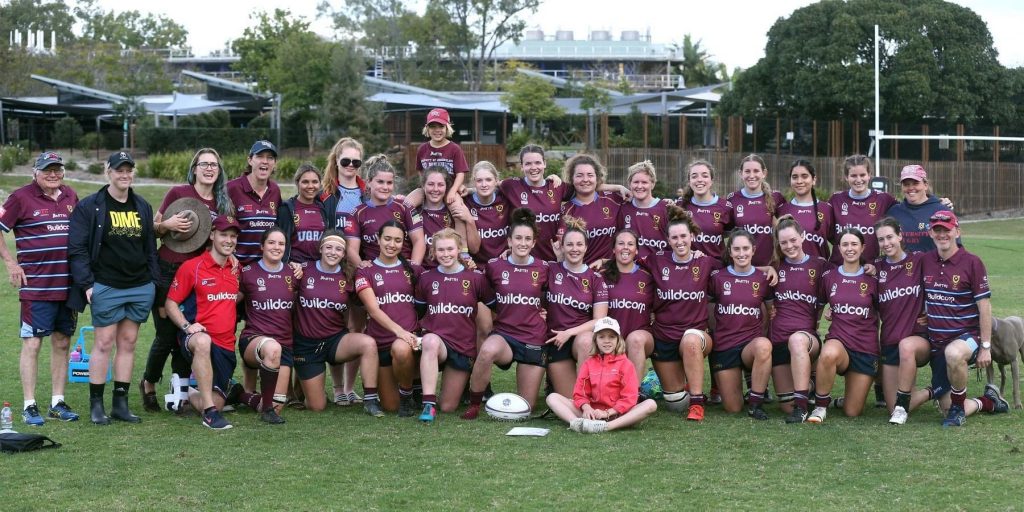 "It is really important to us that both clubs continue to maintain their own culture and identities but also allow us to build a new joint identity."
Last weekend, Saturday 22 August was the first round where players from UQRFC played for Brisbane Irish as part of the partnership.
Brisbane Irish women's coach Rod Plimmer said that the partnership is unique and has not been done before.
"It's a really good union that keeps players in the game," he said.
"It is great to have a full team with players of different experience levels learning from one another.
"Hopefully over time it also gives a pathway for our players who do want to go a bit further and try out the Premier Grade while still remaining a part of our club."
The teams train separately on Tuesday nights and have a joint training session on a Thursday which rotates between both team's home grounds.
Captain of the Brisbane Irish women's team, Annemarie Sleator said that the teams have been training and performing well together.
"It is a really good stepping stone and support for us as we increase our numbers and build as a club," she said.
"Everyone has gelled really well and we can already see how well some of the UQ players work with us as a team."
Georgia Franklin, UQRFC women's captain, said it is a great initiative that has brought a lot of excitement to the team.
"It is exciting to see how many women are playing rugby compared to when I first started playing," she said.
"We have players in our team that haven't played before so it will be great to see them get experience.
"The team and club culture is really similar to ours so we believe it will work out really well."
The clubs will continue to work in partnership with one another to provide a pathway for players to remain in the sport while developing their skills and experience.